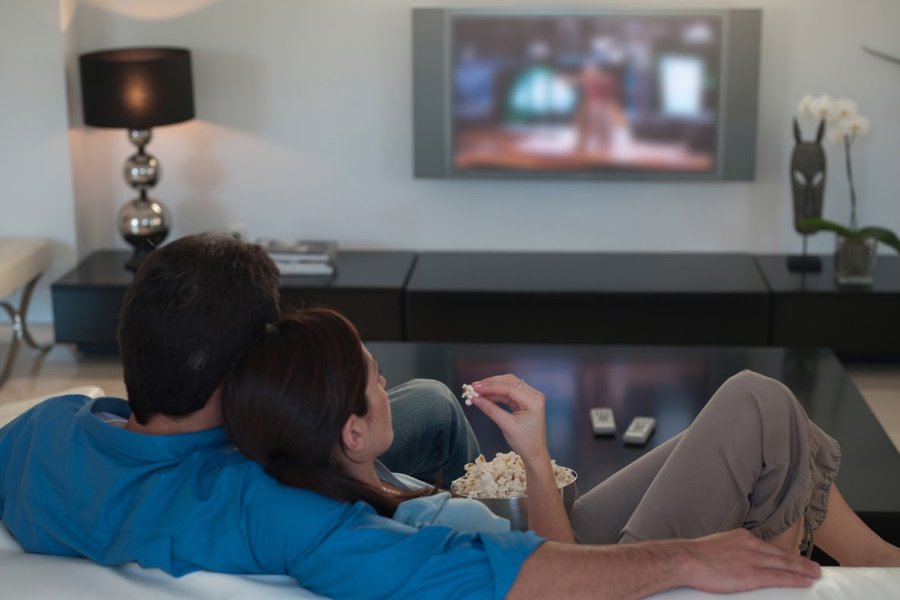 Going through a period when you're saving money can sometimes feel daunting, and changing long-standing habits is never easy. This is especially true regarding our entertainment options. After a long day at work, sometimes all we're looking forward to is getting home to kick back and relax while enjoying some simple pleasures. What happens when those pleasures cost money?
Fortunately, there are some ways you can save money on entertainment and still make space to enjoy yourself.
By planning ahead just a bit, you can have all the fun you're accustomed to having at a fraction of the price.
Host at Home
If there's one thing we've learned to do over the last year or two, it's how to maximize our at-home entertainment options.
Rather than dropping cash on a theater or live show, host an at-home movie night. You can borrow a movie from a friend or even rent one online. You can even max splurge on popcorn and candy! When it's picked up at a local grocery store, it costs half what you'd pay at a theater. When your movie night takes place in your own home, indulge and still pay a fraction of the price.
Instead of paying through the nose for an expensive steak dinner at a fancy restaurant, cook your own over the grill. Roast potatoes in the oven and pan-fry your veggies in a luscious pool of olive oil. Not only will everything taste delicious coming fresh and hot to the table, but you'll save a boatload of cash in the process.
Clubs and bars charge a premium for drinks by the glass. Why not simply enjoy cocktails around the kitchen counter with your loved ones? Not only do your feet get to avoid hours of being pinched in uncomfortable shoes, but you also get to avoid shelling high rates for drinks and tips.
Don't forget to take some pictures for later so that you can look back and remember the fun you had while still saving money.
Investigate Your Memberships
Sometimes, clubs and organizations of which you're already a member may grant discounts and special services you've yet to take advantage of. Sometimes, even your age or phase of life earns you an automatic discount!
Memberships in groups like the AARP provide a surprising array of discounts, benefits, and extras. Students and active-duty military members also enjoy discounted rates on many entertainment options. Sometimes banks, homeowners organizations, church groups, and social clubs also receive discounts to pass along to their members.
Taking time to do your homework on this can really pay off.
Visit the Local Library
While books are always a wonderful source of entertainment, libraries now offer so much more than books.
They generally also provide:
Free programs and classes
Language-learning resources
Music and movies to check out
Free access to computers and the internet
Meeting spaces
Public events
Acquiring your library card keeps you connected to your community and helps save loads on entertainment.
Double-Check Your Subscriptions
Entertainment subscriptions are wonderful things. They allow you access to books, movies, music, and other entertainment options for a basic monthly rate. However, more than 70% of consumers attest that they're currently paying for unwanted subscriptions because they simply forget to cancel them!
"Consumers have rushed to embrace subscriptions like Netflix and Blue Apron because they're great services that can make life easier," said David Callis, co-founder of Hiatus. "Unfortunately though, hard-earned money is being wasted on unwanted subscriptions because they've been too difficult to monitor and cancel. $500 billion worth of subscriptions are being consumed each year; people are realizing a lot of this is waste and want a simple way to align their demand with service delivery." (Globe Newswire)
Taking time to do your homework on this can really pay off.
Save Money on Your Entertainment
To keep yourself from being part of that statistic, double-check your subscriptions. Make sure you're only paying for vital services that you use daily. These smart steps can go a long way toward helping you save money and stay entertained at the same time.